A non-woven fabric is a fabric that does not require spinning or weaving, but only needs to be oriented and randomly arranged to form a network structure, which is then reinforced by mechanical, thermal bonding or chemical methods. Instead of weaving one by one, it physically bonds the fibers together directly. Non-woven fabrics break the traditional textile principle and have the characteristics of short process flow, fast production speed, high output and low cost.
1. The raw materials are different. Non-woven fabrics mostly use polypropylene pellets as raw materials. Meltblown cloth is mainly made of polypropylene as raw material;
2. Different functions. Non-woven fabrics are moisture-proof, breathable, flexible, lightweight, non-combustible, easy to decompose, non-irritating, and recyclable. Meltblown cloth has many voids, fluffy structure, good anti-wrinkle ability, and good filterability;
3. Different uses. The non-woven fabric has no warp and weft threads, it is easy to cut and sew, and it is light in weight and easy to shape. It is deeply loved by handicraft lovers.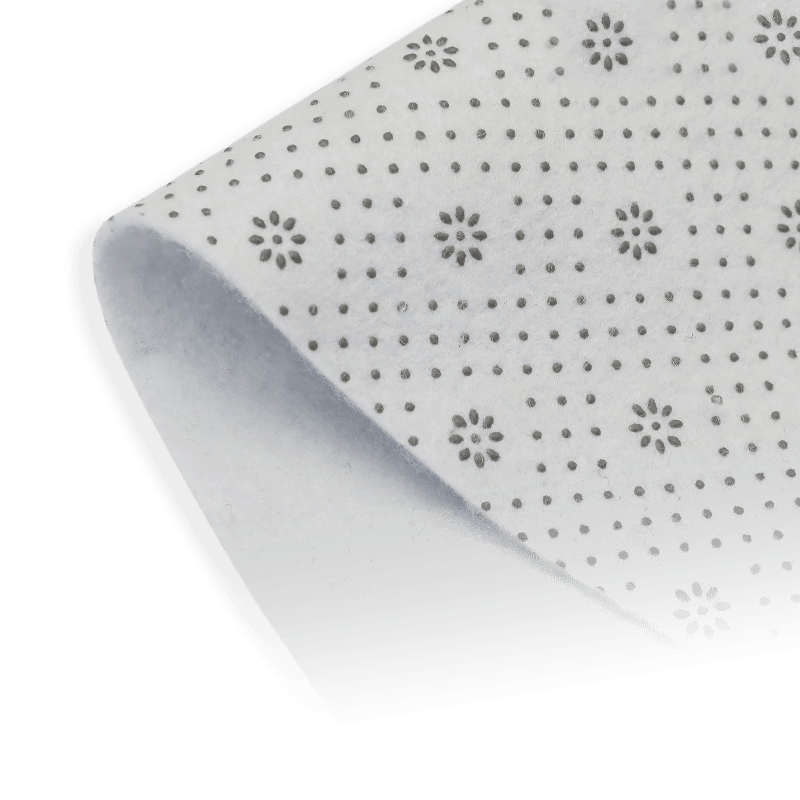 Changshu Yanrui Nonwoven Products Co., Ltd. is located in Zhitang, a land of fish and rice in the Yangtze River Delta Economic Zone, with Shanghai in the south and the Yangtze River in the north. The company has a production area of 6000 square meters and has multiple non-woven production lines. It is one of the domestic backbone enterprises specializing in the production of non-woven fabrics and other products. The annual production capacity is 5000 tons; "Technological innovation, honest management, continuous innovation, and excellence" is the corporate spirit of our company; "Creating value with customers" is our business philosophy. The company has a good innovation mechanism and strong core competitiveness. Our company's main products include cleaning supplies, polypropylene non-woven fabrics, shoe non-woven fabrics, automotive interior fabrics, filter materials, leather base fabrics, etc. At the same time, we can also develop a variety of new non-woven products according to
printed non woven fabric
customers' requirements. "Focusing on customers' interests and meeting customers' requirements" will be our eternal pursuit! We sincerely hope to establish a long-term and stable partnership with all new and old friends, for mutual benefit, common development, and a better future!
Enterprise Culture